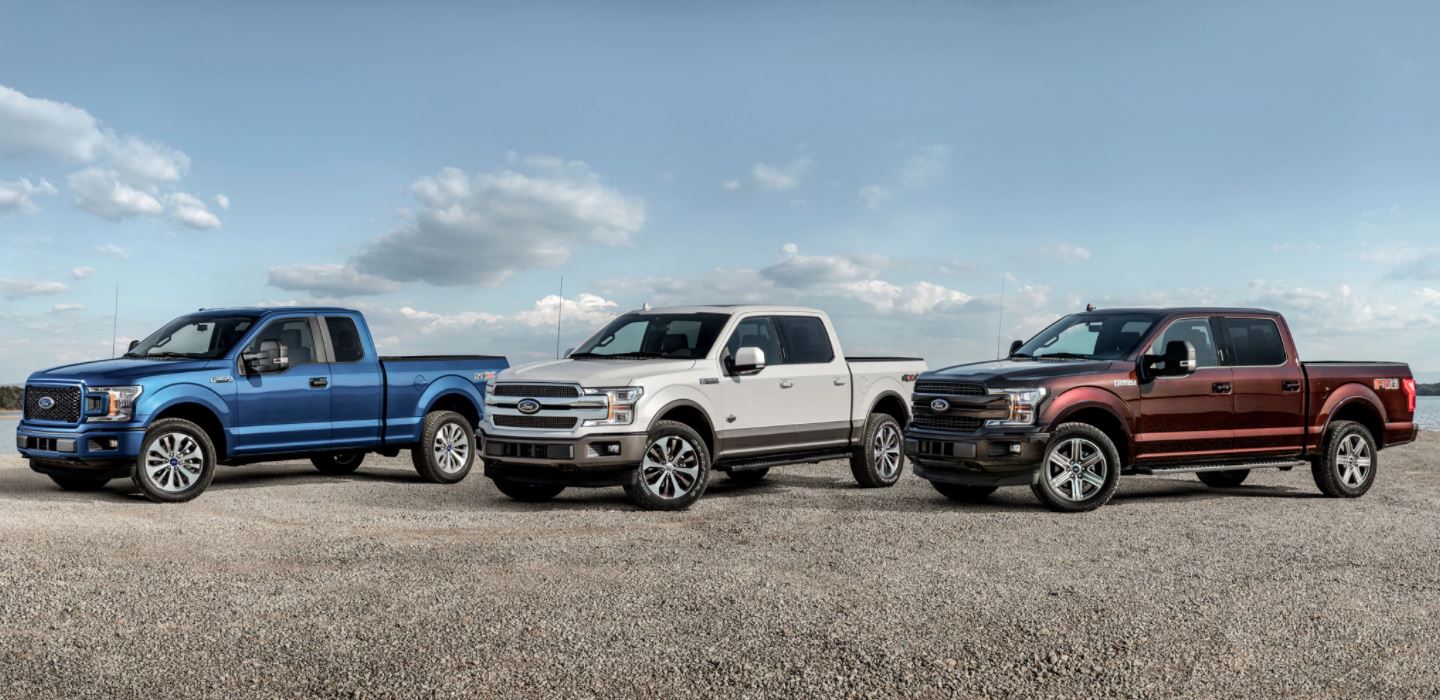 Explore the Top 5 Features of an F-150
When push comes to shove, nothing can beat the versatile utility of a full-size pickup truck. From towing to hauling and tackling even the toughest and messiest of jobs, they get the work done with ease — and there's one truck that stands head and shoulders above the rest of the pack, too: the Ford F-150. With a huge range of trims and options that build upon the strongest foundation, considering an F-150 for sale can be the right move when you need plenty of power. At Glenn Polk Ford near Bougainvillea, we're excited to reveal the best features of the F-150 that can provide you with an unmatched pickup experience. Why might a new Ford be a worthwhile consideration?
1. Best in Class Towing Capacities and Capabilities
It's tough to overstate the importance of a pickup truck's towing capability. Whether you're hauling a boat, toting a heavy trailer, or loading down the truck bed with supplies, the ability to get where you need to go without performance problems is essential. It's a good thing, then, that you'll find the F-150 features best-in-class towing capabilities in various trim combos, with a maximum towing weight of a whopping 13,200 pounds. The Turbo Diesel trim, capable of towing 11,400 pounds, also represents the best option when compared to other similar trucks in its class. Combine that with the truck's lightweight aluminum construction, and you'll find that its carrying capacity can top out at nearly 3,000 pounds with the right options. In other words, no matter what you need to haul or where you need to go, your F-150 will be ready for the task.
2. An Incredible Suite of Driver-Assist Technology
Isn't modern technology wonderful? When you sit in the driver's seat of an F-150, one of the first things you'll notice is that the power of technology is everywhere in this vehicle. A 360-degree camera provides a "surround view" look outside the vehicle to make parking this big truck an easy affair, while its towing assist camera makes hitching up your trailers on your own a breeze. That, combined with a tow steering assist system that delivers extra power where you need it makes this is an excellent choice for a workhorse. Don't forget the additional tech that helps make driving more comfortable too — adaptive cruise control keeps you at a safe distance and speed from other vehicles, while lane departure warnings can alert you to unintended drift on the highway.
3. Huge Tank Capacity and Robust Fuel Mileage for Its Class
The longer you can go between fill-ups, the better, right? The F-150 features a fuel tank up to 36 gallons in capacity, so once you top off the tank, you can trust it will be a while before you're back in line at the gas station again. With the Power Stroke V6 Turbo Diesel trim, you can even enjoy up to 30 MPG during highway driving, with 22 MPG in the city. For a truck of this size and power, it boasts a fuel economy that will help you save.
4. LED Bed Lights for Continuous Easy Operations
Working at night and finding it challenging to deal with your truck? The F-150 has you covered even here. Powerful LEDs in the truck bed provide full illumination, helping to eliminate frustrating areas of shadow while you gain the visibility you need. This is just another example of how Ford has gone the extra mile to make the F-150 as useful as possible.
5. Excellent Extras and Comfort for the Long Haul
Don't forget the interior! The F-150 is a comfortable ride in spite of its rugged power. Options including leather and power seats, seat warmers, and more allow you to customize your ride, so it's like a home away from home. When you need to spend long hours hauling, what could be better than a truck that feels as comfortable as a luxury vehicle?
Enjoy Great Savings on an F-150 for Sale
Considering this raft of fantastic features, is an upgrade in the near future looking more likely for you? Whether you need to take advantage of the truck's powerful towing capabilities or you simply need to be able to stay on the road or the job for more extended periods, a quick test drive can reveal why this truck might be the perfect match for you.
If you find yourself thinking, "I wonder where I can find a Ford for sale near me," look no further. At Glenn Polk Ford, we've got brand new and used options ready for your consideration, with all the trim options you could want. Visit us today to find out how you could drive away in a new Ford F-150 at a great price, or contact us online for friendly customer service and support today.