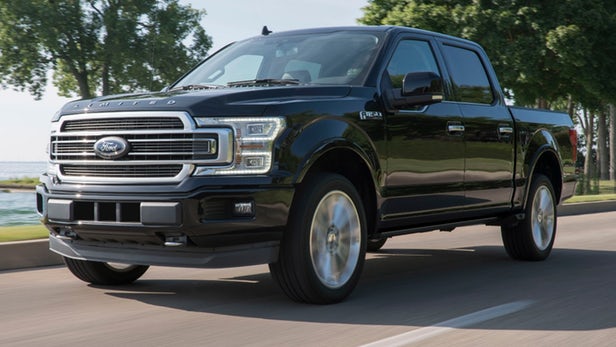 In 2018, the Ford F-Series sold 909,330 units in the United States. That figure not only makes the Ford F-Series the bestselling range of pickup trucks in America, but also the best-selling vehicle in general. RAM Trucks came in at number two, with just under 537,000 units, while the Chevy Silverado rounded out the top three with over 531,000 units sold. (The Toyota Rav4, in fourth place, is the bestselling non-pickup-truck vehicle in the United States, moving more than 427,000 units in 2018.) These statistics beg a few questions. Why are pickup trucks so popular in the United States? Why does the F-Series outsell RAM and Chevy so substantially? Lastly, why is the Ford F-150—the base F-Series model, and the most popular—worthy of the title CNN Money bestowed on it in 2018: that of "the most important vehicle in America"?
Why F-150?
At Glenn Polk Ford, we are proud to sell an array of vehicles from the Ford brand, including F-Series trucks. Every day, we hear from customers who are looking for a 2019 Ford F-150 for sale in Gainesville. The popularity of this truck never seems to decline, regardless of trends or fluctuations in the automobile market. It has been the top-selling car in the United States for 42 years and counting, and that streak doesn't show any signs of snapping soon.
According to CNN Money, the F-150 alone accounts for about a third of Ford's domestic sales. There are a lot of reasons that the F-150 is so popular, starting with its status as arguably the most influential vehicle in the modern world. Ford has been manufacturing the F-Series in some form since 1942. The F-150 itself dates back to 1975, and its sales supremacy in the U.S. began in 1977. In those days, Ford was primarily making cars. Gradually, though, demand for trucks rose—spurred forth largely by the F-150 and its combination of heavy-duty performance, comfortable cabin design, and fuel efficiency. Once upon a time, pickup trucks were intended mostly for heavy cargo transportation. They were meant for work, not for comfort. By incorporating elements of traditional car design into the F-150, Ford helped mainstream the pickup truck and made it more popular as a vehicle for everyone. These days, you're as likely to see a family packed into the cabin of an F-150 as you are to see someone hauling building supplies.
Put simply, pickup trucks became a lifestyle choice rather than a work necessity (though they are still often both), and the Ford F-150 rode that trend to huge popularity. Drivers are also extremely loyal to their truck brands, which means that people who have F-150s as their current vehicle are likely to buy another as their next vehicle.
One look at the 2019 Ford F-150 should illustrate why that brand loyalty is well-earned in the case of the F-Series. The F-150 gives drivers immense value for their money. These trucks are strong but relatively lightweight, maximizing both towing and cargo capabilities while also keeping fuel economy at a superb level. There are also plenty of options to customize your truck when you buy a Ford F-150, meaning there are virtually no limitations on what you can get, or which wants and needs you can meet.
Finding a Ford F-150 for Sale Near Me
Are you ready to Google "Ford dealer near me" and drive off to buy a Ford F-150? Whether you are joining the F-Series club for the first time or buying your third or fourth truck, Glenn Polk Ford is the best place to find a 2019 Ford F-150 for sale in Gainesville.
Check out our F-150 inventory online
or
contact us to set up a test drive
. We can't wait to help you discover the most popular vehicle in America.