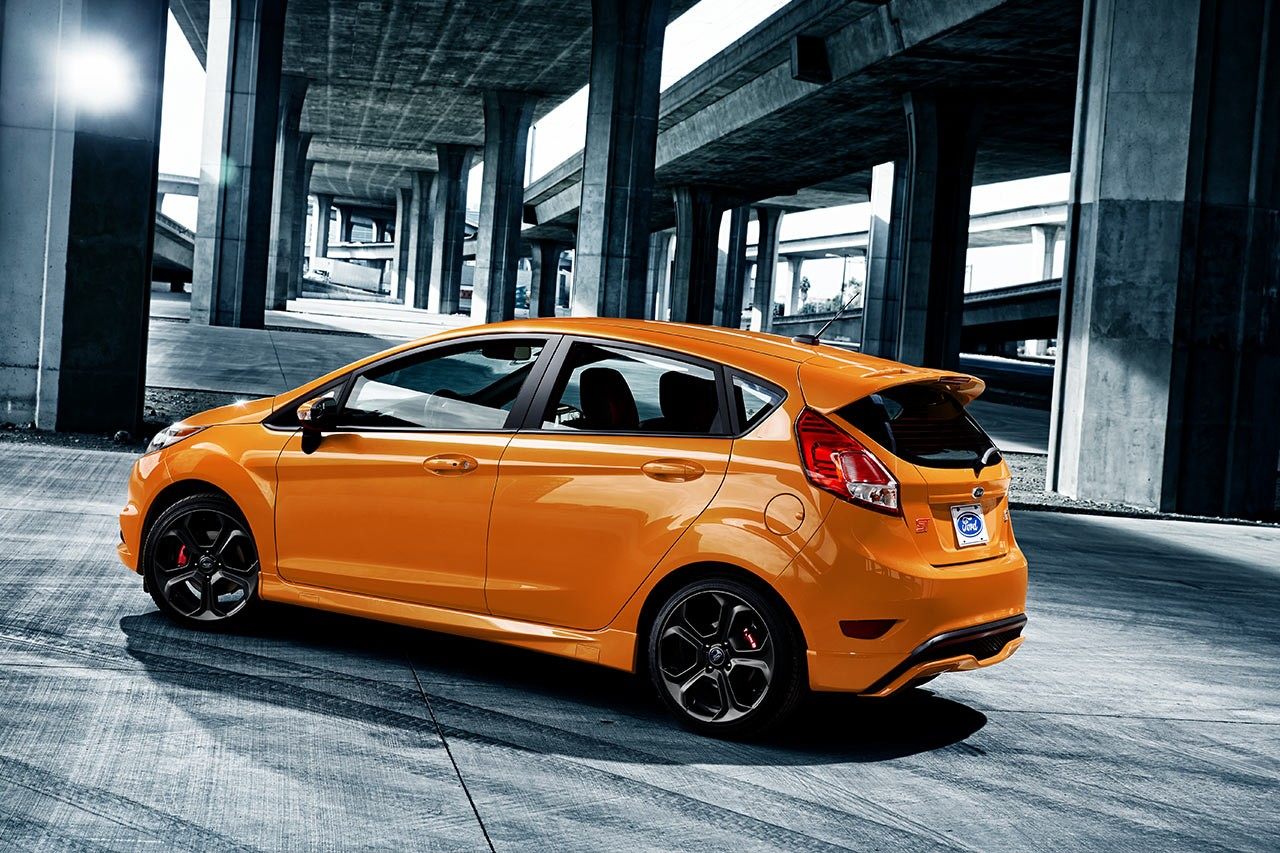 If you've been waiting to get behind the wheel of a stylish, sporty American-made hatchback that's a joy to drive, this could be your year to act.
For 2019, Ford has outfitted the Fiesta ST Subcompact with stellar specs and various customization options sure to wow drivers of all persuasions. And you can find this vehicle today at Glenn Polk Ford in Gainesville, TX.
What's new for 2019?
The 2019 Fiesta retains the 1.6-liter EcoBoost engine that has made it a sought-after car in previous years, promising optimal power with very little consumption of fuel. Capable of achieving up to 27 miles per gallon in the city and 35 miles per gallon on the highway, the Fiesta knows few limits.
Rated at 197 horsepower and 202 lb-ft of torque, the Fiesta ST variant is a zippy, high-acceleration hatchback for owners who expect their driving experience to consist of more than the journey from point A to point B. Owners who prefer something slightly more buttoned-up can't go wrong with the Fiesta SE or S sedans, both of which are great family-friendly options.
The Fiesta ST Subcompact is available in ten different colors. One of these – Orange Spice – is exclusive to the hatchback version. Additional hues to choose from include Shadow Black, Magnetic (a sumptuous, dark gray), White Platinum, Lightning Blue, Hot Pepper Red, Outrageous Green and the impressively cool Bohai Bay Mint. The Fiesta is anything but cookie-cutter. In fact, it's made for personalizing.
The Fiesta's interior shows off a sleek, black appearance, making it a bold, clean setting for taking to the road. With optional ST-badged RECARO® seats, you can easily reimagine your daily commute as a trip to the racetrack.
Other features of the 2019 Fiesta ST include heated seats, electronic air temperature control, SYNC 3 voice-activated technology and SiriusXM Satellite Radio – all of which are included at no extra cost. While the Fiesta ST is a subcompact, Ford has packed it with all the amenities drivers have come to expect from 21st–century automobiles. And that also includes safety features such as anti-lock brakes, AdvanceTrac® Electronic Stability Control (ESC) and side curtain airbags.
No matter where you live and drive, we invite you to shop for the new 2019 Ford Fiesta ST Subcompact or other
brand-new models
at Glenn Polk Ford. We promise you won't find a better selection of new and used cars in
Texoma
.