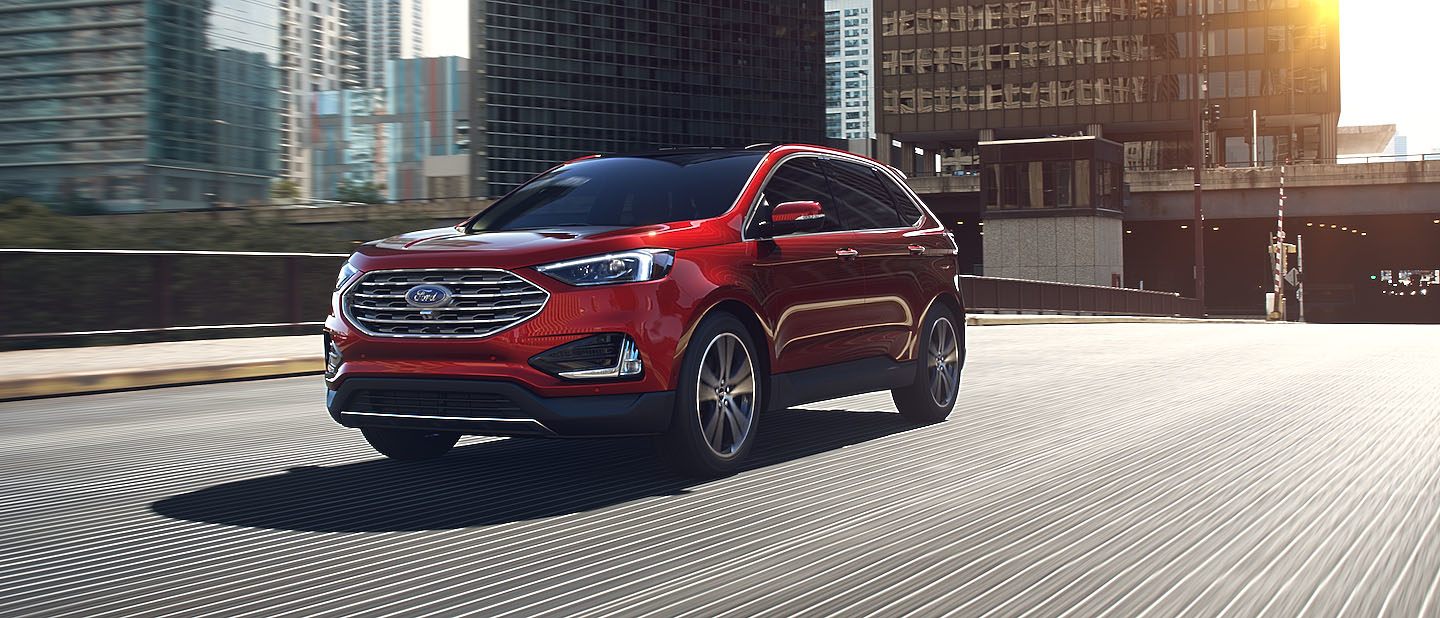 Are you looking for the best deals on the all-new 2019 Ford Edge in Gainesville, TX? Your search begins and ends at Glenn Polk Ford!
The Ford Edge is a four-cylinder SUV whose peak torque tops out at 275 lb-ft. It comes with automated emergency braking, blind spot monitoring, automatic high beams, lane-keeping assistance, forward-collision warnings and lane-departure warnings, making it one of the smartest – and safest – vehicles on the road.
The All-New 2019 Ford Edge The 2019 Ford Edge shares all the strengths of previous models, complete with a turbocharged inline-four EcoBoost engine, New this year, however, is additional horsepower, bringing the vehicle's specs up to 250 hp without sacrificing fuel efficiency. Perhaps it should come as no surprise, then, that the Edge can accelerate to 60 mph in just 8.3 seconds.

The Edge now also sports an eight-speed automatic transmission with all-wheel drive as well as a new evasive steering-assist feature, enhancing defensive steering inputs based on forward radar and camera data, making it a joyfully smooth and safe ride. Furthermore, adaptive cruise control now provides self-steering on highways while allowing the driver to bring the car to a complete stop. Other revisions to the 2019 Edge include a more extensive grille design, a remodeled hood and LED lighting. The vehicle's interior impresses as well. The shifter takes the form of a rotary dial, making the transition from gear to gear much more straightforward.
Drivers will also be delighted to discover an infotainment system on-board. It supports the Ford+Alexa app, meaning drivers can connect with their smart-home system from their car. With a built-in Wi-Fi hotspot that can host a total of 10 devices, the Edge is the SUV of choice for tech-savvy families.

The 2019 Ford Edge is available in SE, SEL and Titanium trim levels. Whichever package you choose, know that few SUVs on the market are as maneuverable, sturdy and reliable as the 2019 Ford Edge. No matter where you live and drive in Texoma, visit our dealership in Gainesville today and schedule a test drive for yourself.