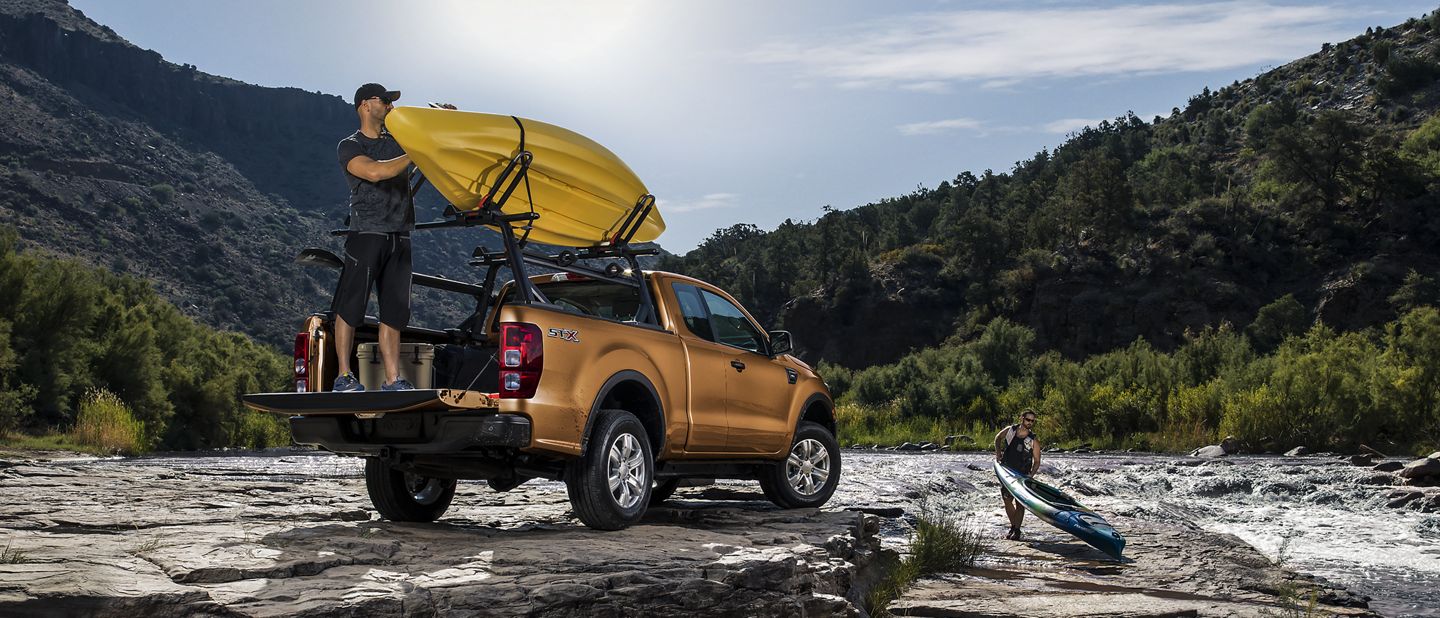 Have you heard the news? The new 2019 Ranger is for sale in Gainesville! Yes, the once-beloved truck has been resurrected and is back on the market — and Glenn Polk Ford has the new Ranger ready and waiting for you. If you've been reminiscing about trucks of years past, this is your opportunity to purchase the Ranger, along with some new accessories to make it truly your own.
Here are some of our favorite Ford Ranger accessories to consider.
Interior Lighting Kit
Yes, the Ranger comes with standard interior lighting. This fun upgrade, however, allows you to set the mood and choose from seven different colors of LED lighting to illuminate your interior. The lighting will appear in the cupholder area as well as the front wheel wells.
18-Inch Wheels
15-inch wheels come standard on the Ford Ranger, but if you want to add some height, consider upgrading to 18-inch wheels. A full set of four will run you $999 and comes with machined faces.
Body Graphics
A simple and fun way to personalize your Ranger is to add body graphics. These range from basic racing stripes to something completely custom. Let your personality shine through the design and colors.
Wide Fenders
Yes, you can even add some style to your fenders! Fender flares, which can help protect your vehicle, are a popular Ranger accessory option. The flares will protect your Ranger from dirt, gravel or any other road substance that gets thrown up as you drive. The flares come both textured and smooth.
Sports Accessories
If you love to be outdoors, these Ford Ranger accessories will be right up your alley. According to Autoweek, there will be a basic tow hitch mount rack for one bike at $199, while a tilted hitch mount rack for four bikes costs $335. You can also bring a kayak along on your adventures, with a folding configuration available at $199 and a flat configuration costing $219 — a small price to pay for adventure!
Glenn Polk Ford Has The New Ranger
If these Ford Ranger accessories sound intriguing, or if you want to explore other options available for the Ford Ranger, head to the dedicated parts section of our website and start browsing. We are also happy to help walk you through options and share examples. Simply give us a call or stop by for more information. Don't forget: the 2019 Ranger is for sale in Gainesville!