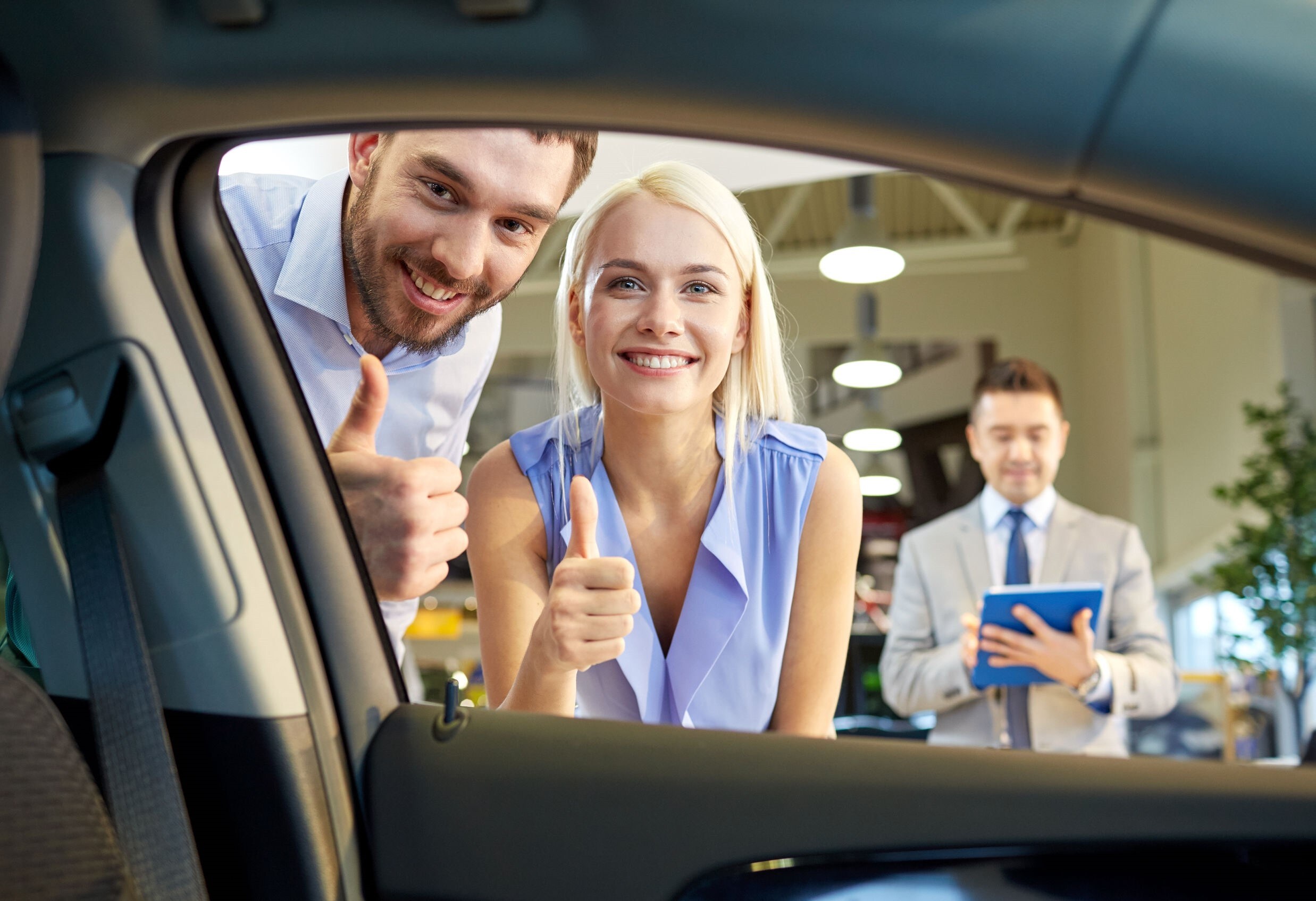 Does it seem that the time for a newer vehicle is fast approaching? Whether it's because you need more space for passengers, more utility for work, or because your old car simply doesn't pass muster anymore, it's exciting to have the opportunity to get into a newer and more modern vehicle. At the same time, you haven't forgotten about the last investment you made — the one that brought you your current set of wheels. Depreciation takes its toll on every vehicle, but that doesn't mean you want to sacrifice any of the value left to your vehicle — it can be a valuable tool to use for reducing the cost of your new ride, after all.
At Glenn Polk Ford near Gainesville, we make it our mission to give you the best value possible for your trade-in vehicle. Not only do we want to help you find the perfect new car, but we want to make sure that your entire buying experience is the best it can be; that includes finding a path forward to giving you the best possible value for your trade-in. How do we do it? We use the industry standard — the one and only Kelley Blue Book, the leader in valuing vehicles. Using a combination of your vehicle's Blue Book Value and its real and present condition, we'll work hard to arrive at a fair price for your trade.
What is the Blue Book Value?
Understanding how your car's Blue Book Value is determined can be helpful as you consider your options for a trade. At Glenn Polk Ford, we rely on the Kelley system because of it's tried and true nature, with decades of success and an easier approach to vehicle valuation. Every Blue Book Value is ultimately based on sales — real sales of cars just like yours all around the country, based on the make, model, model year, and more. Kelley Blue Book receives vast streams of data from its partners all around the country, so they enjoy the ability to determine how much specific vehicles sell for on average.
There's more to it, though — trends in the industry, the age and mileage on the vehicle, and many other factors undergo analysis in a complex and proprietary system to arrive at the final value. You can even check the values on your car yourself before coming in for a visit so you can arrive with a sense of what your existing vehicle is already worth.
How We'll Determine Your Car's Trade-In Value
Glenn Polk Ford relies primarily on the KBB valuation, but we'll look at some other factors, too. These factors include the condition of the interior, what specific options or trim packages you have on your vehicle, and its basic level of functionality — that is, determining that there are no apparent mechanical or safety defects to consider. We'll evaluate all these aspects, run the Blue Book numbers, and come up with a final offer for your review. With an easy and fast trade-in process that allows you to receive an offer right on the lot, you can not only find your answer — you can start considering a new vehicle, such as a Ford F150 for sale, the same day.
Find a Better Value with Glenn Polk Ford
From our in-depth efforts to provide you with the most cash for your car to our wide selection of new and used vehicles perfect for families, tradespeople, and many others, Glenn Polk Ford near Gainesville leads with top-tier customer service and transparency. Worried that you might not get as much as you'd like for your car? Come on down and see us, and let's start a conversation about how we can help you get into a newer and better vehicle as soon as possible. Have questions first? Give us a call or contact us online for friendly help today.