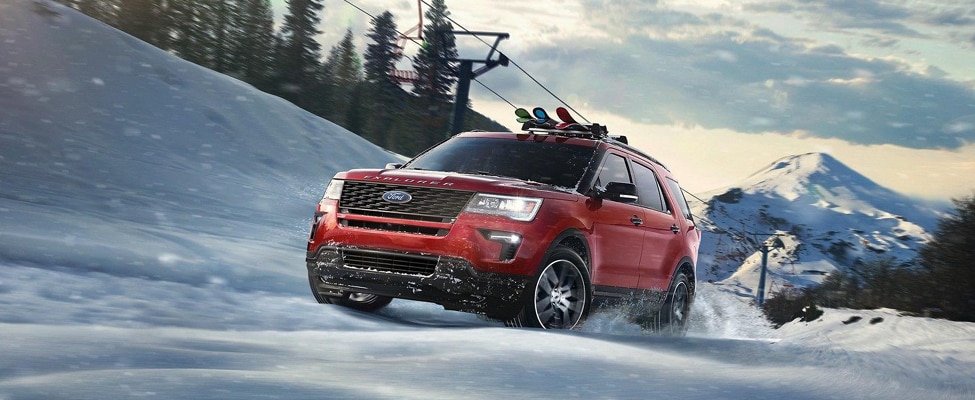 While your car, truck or SUV needs special attention during our broiling Texas summers, the winter months here can be just as harsh on your vehicle. Protect the financial investment you've made in your ride and learn the steps to take to keep it safely on the road all 365 days of the year.
Rust Protection At Glenn Polk Can Protect Your Car
As they are mainly composed of metal, cars are prone to rust if not properly cared for, especially those cars that frequently come into contact with snow or water. The vehicle care experts at Glenn Polk Ford can provide rust protection for your car, truck or SUV, along with many other services to ensure it stays in tip-top condition for years to come.
Salt Can Cause Damage To Trucks And Cars
Another one of the many winter issues vehicle owners need to be aware of is salt truck damage. The cold winter months can produce frozen precipitation (snow, sleet and freezing rain) that can create hazardous driving conditions. To make travel safer, crews may spread salt or a salt/sand mixture on Texas roads. While we all appreciate briskly moving — as well as bridges and overpasses free from dangerous black ice — drivers should know that these melting compounds can harm their vehicles.
If allowed to accumulate on the body or undercarriage of your car, the salt and snow/ice mixture can become corrosive. Your car's brakes, muffler and exhaust system are all particularly vulnerable. Even your vehicle's drive axles may begin to rust if you fail to clean it after driving on salted roadways.
Truck And Car Weather Protection
Luckily, protecting both you and your passengers from inclement winter weather is often a simple matter of being proactive about performing preventative maintenance on your vehicle.
For example, if the forecast calls for snow or ice, replace your windshield wiper blades and add antifreeze to your car's wiper fluid.
Also, test your battery. It takes significantly more energy to start a car in subfreezing temperatures. A quick battery tune-up could save you from being stranded for hours waiting on a tow truck or car jump.
Your vehicle's heating and cooling system also needs winterizing. Extreme cold can cause rubber hoses to become brittle, making them susceptible to leakage. In addition to making your ride less comfortable, an inefficient heater can tax your engine and contribute to other vehicle performance issues.
Lastly, oil changes are an essential part of vehicle winterization. To provide the proper amount of protection, your engine oil and other vehicle lubricants need to achieve the correct viscosity. As cold weather can cause old oil to thicken, consider having it changed before winter settles in.
Oil Changes in Gainesville, Texas
For the service professionals at Glenn Polk Ford, there is no such thing as a routine oil change. An oil change is just one piece of the complete vehicle care and vehicle winterization puzzle. When you choose The Works®, you receive a comprehensive package that includes a weather-resistant synthetic blend oil change, tire rotation and pressure check, brake inspection, Multi?Point Inspection, fluid top?off, battery test, and filter, belts and hoses check — all for a very competitive price.
Don't let winter slow you down. Check out our service specials and make an appointment today with the auto experts at Glenn Polk Ford.